Spring Shopping for the Family at Payless [video]
This is a sponsored post written by me on behalf of Payless ShoeSource for IZEA. All opinions are 100% mine.
My love of fashion is no secret to anyone who knows me, including those of you who follow me on this here blog. In my opinion, style is a form of self-expression; an art.
Shopping for looks can be a pleasurable experience, and it can also be one that stops you in your tracks financially, especially if you have a family. This is why my family of four has to be smart when we purchase clothing and shoes and why we're big fans of Payless.
Payless offers stylish and on-trend footwear that makes my family budget very happy. While you may think low prices always equal low quality, I beg to differ when it comes to Payless. You can grab a shoe for any event or occasion at an affordable price and still turn heads. Yup, you really can.
Payless recently sent me out on a shopping spree to pick out some Spring styles for the family, and it was all caught on video. Check it out.
So, I may have been a bit excited on my shopping spree – can you blame me? Ha!
Let's go over my shoe haul from Payless again, shall we?
For the Hubs
As a video producer, my husband is on his feet a ton each day, so he needs a shoe that is comfortable, yet appropriate for work.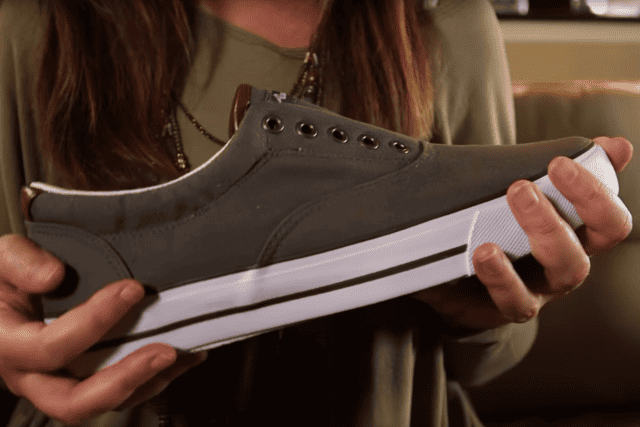 I chose these comfy gray slip-on sneakers (that include laces if he wants to use them, too) that match any outfit and are easy to pop on and run out the door!
For Me
Every couple of weeks, Ryan and I have a date night. It's not only a special time to spend together alone, but it gives me the opportunity to change out of my yoga pants and into something fancy.
I thought these strappy neon yellow pumps were the perfect pop of color for date night! They're fun and speak Spring.
For the Kid
My 8-year old is a very active, busy little boy. So, his footwear has to be comfortable, light, and breathable (hello stinky feet).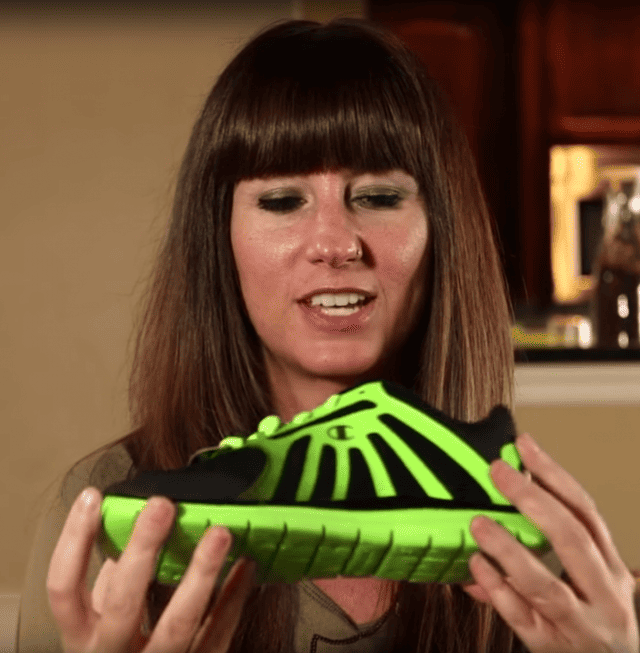 These athletic shoes not only fill all of those needs, but are the coolest neon green and black pattern!
For the Teen
Style is of the utmost importance for my teenager, which makes him not so easy to shop for.
These slip-ons are the same style I selected for my husband, but in black, which a safe color for my picky teen! Again, he can chose to add the shoelaces provided or just leave as is.
For Me (Again)
Yes, I selected another pair for me, as I did do all of the shopping and it was my reward for all of the hard work. 🙂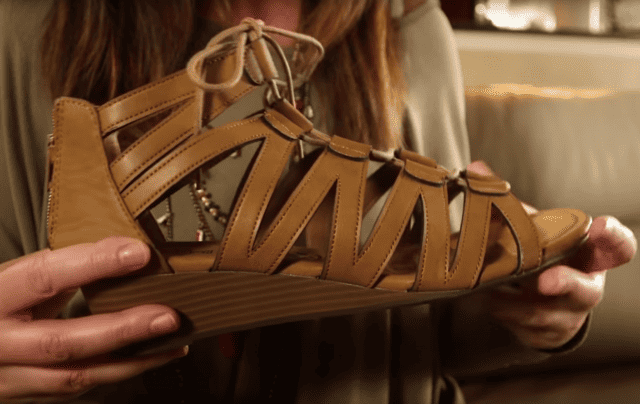 These taupe lace-up wedges are adorable and can be paired nicely with skinny jeans, shorts, or a cute maxi dress. I just love 'em!
Have you popped into Payless lately? I highly recommend that you should! You can also shop online at payless.com and visit Payless on Pinterest for some fashion inspiration!